How to build an affiliate marketing funnel
in 10 minutes Hey everyone, I'm Hardik Raval and today in
this video, I'm going to show you how to build an affiliate marketing funnel in 10
minutes using the powerful web-based tool called kyvio. But before we take a deep dive into how to
create an affiliate marketing funnel, If this is your first time here, be sure to subscribe
to my channel and hit that small bell icon, that way you'll get notified every time
I come up with a new video on this channel.
Here on this channel, we talk about how to
start a profitable online business from scratch, tools, and tips to kickstart your online business
journey and various ways to generate passive income online. Simply check out the link in the description
to know more about how it works. By the end of this video, you'll have everything
that you'll ever need to create your first affiliate marketing funnel from scratch. Make sure You watch the video till the end. What is Kyvio? Kyvio is an all-in-one marketing platform
that lets you easily create beautiful landing pages, sales funnels, webinar funnels, product-launch
funnels, membership sites, online courses and all types of digital products. You don't need programming skills and you
can build and design pages like a professional. It comes with its own Funnel Builder in other
words visual landing page builder, membership site builder and an email marketing solution. Let me take you behind the scenes and show
you how it is easy to create the affiliate marketing funnels in just a few steps.
Once you login to kyvio, you'll land on the
dashboard and You will see three options to choose from. Smart Funnels, Smart Memberships, and Smart
Mailer. In this video, I'm going to walk you through
the process of creating an affiliate marketing funnel from scratch so we need to select the
Smart Funnels option. But let me quickly walk you through Smart
Membership and Smart Mailer options. Smart Membership With Kyvio Membership, You can create unlimited
membership sites, online courses, pages and modules to each membership as much as you
want.
Select any theme from the themes gallery you
want for your membership site and customize the looks of your membership site the way
you want it. There is much more than this in this module,
I've created a separate video on this. Simply check out the videos on my channel. Smart Mailer Smart Mailer is basically an email automation
platform that will allow You to generate leads and engage with them regularly via email. You won't have to pay recurring charges separately
for email automation software each month anymore. Kyvio allows you to build and import unlimited
subscriber lists and send emails.
Smart Funnel Let's finally get started with creating
the affiliate marketing funnel. You can access or create your funnels from
the Kyvio dashboard by either clicking on the Smart funnel Button on your dashboard,
or by clicking on the Build you funnel Both will take you in the same place. From there you will be able to access: 1. The reports and status on any of your funnels
2. The ability to see how many of each type of
Funnel you have already created and how many you have dropped in the bin
3. Here you will see your existing Funnels, from
where you will be able to edit/remove 4.
And from here you will be able to create your
new funnels Create New Funnel You can create all your funnels by clicking
on the Smart Funnel button on your dashboard and from here simply click on "New Funnel". From here you will have a few options as to
what kind of funnel you are trying to create: 1. LeadGen funnel, this is a type of funnel you
would like to use to collect peoples Emails and add them to your subscriber lists.
2. A sales funnel, this is a type of funnel you
would use to sell a product that you have created in our Smart Products feature. 3. A product launch funnel, this type of funnel
you will be using to show a product that you are not ready to sell yet, but you will be
showing your customers what to expect and offer them a pre-launch sale of that same
product. 4. A webinar funnel, you can use this type of
funnel to organize your webinar, set a date to extend invitations, etc.
5. Custom funnel, choose this option if you already
have an idea about how You want to build the funnel and want to start from the scratch. In the next portion, You can select the type
of pages depending on what you have chosen to create: You can choose any option from here, for now
let's go ahead and select the LeadGen. The LeadGen funnel offers You to create the
Landing Page or Opt-in Page Upsell and the Thank You Page. You can add as many pages as you want.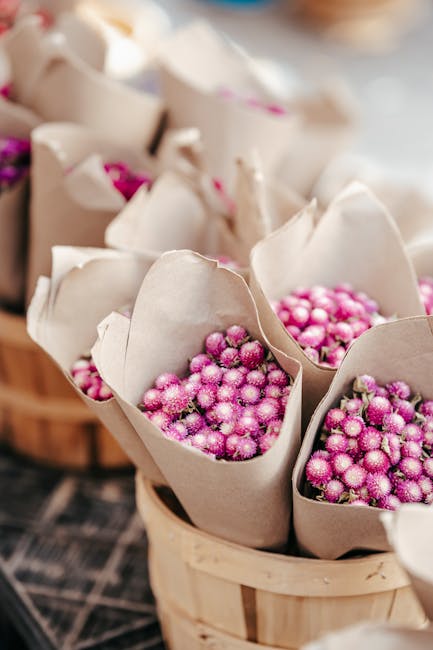 You have an option to add the confirmation
email page. This means you would like people who fill
your Form to also verify their email. You can add additional Upsell and Downsell
pages after you have created your funnel. Drag and drop any page to the position You
want it to be on or delete the page by clicking on the delete icon. Next, choose the template for your funnel. As you can see here, the same template style
will be applied to all pages across your funnel. You may change the template per page later
on when editing. You have an option to search the templates
based on the keyword and sort the templates by name and creation date. You'll find the pre-designed templates for
almost any kind of funnel that You might need. Click the preview link to preview the template. Click the select template link to select the
template and build your funnel and click next. The last part of creating your first funnel
is to give it a name and click on " Build Funnel " Note: You can rename your funnel even after
it has been created.
Give your funnel a name and click create. Once you create you will be brought back to
the funnel overview page. Head over to the sales funnel tab where You'll
see all the funnels that You've created including the affiliate marketing funnels. Click the pencil icon to load your newly created
affiliate marketing funnel and options to customize the content and everything else. You'll see all the pages in your funnel listed
down here with further options.
Use this toggle button to publish or unpublish
the page. Split test the page from here. Quick stats show you the number of clicks,
conversions, revenue, etc, Let's talk about the various actions that
You can take for this page. Incase You didn't select the template while
creating the affiliate marketing funnel, you can do so now buy clicking here which will
open the modal window and show all the templates that You can choose from. Select the one that best fits to your brand
and requirements. Visual Editor Clicking on the pencil icon will load a visual
editor that will allow you to fully customize every element on the page.
Let's start by taking a look at the options
shown on the top navigation bar. You can update the URL slug directly from
this visual editor. Furthermore, create a new variation for split
testing directly from here. Undo the changes you made on the page, manage
various layers on the page and load the mobile visual editor. Click this gear icon to load more options: Page Options, Header options, conversion tools,
add tracking code, etc. Change the template directly from here, save
this page as HTML or save as a template to use later in the other funnels. Preview the page by clicking on the eye icon. Click the plus icon to add the new elements
to the page. Simply hover your mouse over text fragment
that you want to change and click on the pencil icon to change the text and other styling
options. You have options to change the text settings,
duplicate, apply the animation styles and changing the visibility, etc.
Similarly, You can customize the buttons,
headers, links and other text blocks on this page. There are tons of options that you'll ever
need to customize the page based on your requirements. Once You're done, click the save icon to save
the changes you made. General Settings Change the page name, URL slug, configure
whether You want to show the 'powered by' kyvio link which is your affiliate link at
the bottom of each of your pages. Toggle this to change the status from draft
to published and vice versa. Split test the different variations of this
page. Define your monetary goals from this screen. Define your costs and budgets from this screen.
Click 'save settings' once you're done. Preview the
page by clicking on the eye icon. Duplicate this page. And finally, you can delete the page. Reporting & Stats You'll be able to see the statistics about
your pages in your funnels from these screens. You've option view the stats in terms of graphs
and the numbers. Click this button to load the data for the
specific funnel. Take a look at your visitors by their locations
or the devices. Track the traffic sources to your pages from
this option. So guys, this pretty much covers everything
that I wanted to share about how to build an affiliate marketing funnel in 10 minutes
using powerful software called kyvio.
I hope you enjoyed this video. If it helped You in some way, then give a
thumbs up to this video, let me know if you have any questions in the comment below, subscribe
to my channel. Don't forget to click the in the description
of this video to start your free trial with kyvio and create your first affiliate marketing
funnel in as little as 10 minutes. So, by for now. Catch you in the next video..