Hi, I'm Sean Smith and in this video
we're gonna talk about how to build a lead generation funnel to get you more
subscribers in your coaching business. Now the first question is why do you
need a lead generation funnel? Well the simple answer is because you need a
community. I've been in business coach for 15 years now. I coach coaches
in building their coaching business from scratch and what I've noticed over all
this time is that building a community is probably the least focused on piece
that's the most important when it comes to marketing.
So what I mean by that is
there's a lot of focus put on the products that you create, the online
courses, your coaching packages and all that stuff is important. But if you don't
have a community of loyal subscribers that are interested in what you have to
say. Then you have nobody to market your services to. So I see so many people
focusing on all these other aspects of marketing but they don't have a
community and you can have the most incredible coaching skills, the most
amazing life-changing transformational programs. If there's nobody in the stands
that's listening to what you have to say, in other words there are nobody in the
seats of your classroom, then all of this amazing information is basically useless
because nobody's getting to benefit from it. So hopefully I've convinced you that
you need to spend some time and energy building a community and in order to do
that you need an online platform.
The platform that I suggest for pretty much
all coaches and I use myself is called GetResponse. The reason I love GetResponse is because it's an all-in-one platform. So you can do your email-marketing, it's a CRM, so you can keep track of all
the customer information. You can do all your landing pages, opt-in pages, thank
you pages, sales pages, webinars, surveys. You can automate all of your marketing
in this one convenient easy to use platform. As I said I've been building my
coaching business online for 15 years now. And I've always had all these individual components. All these companies that I'm
paying individually and I had to string them all together
hopefully they communicate well and integrate with each other. And let me
tell you they don't always communicate well and/or integrate with each other.
GetResponse is the first company that I've seen that brings all of these
components adequately together in one simple to use program. Especially for
coaches they have everything that we need to build our business
foundationally in the beginning and all of the sophisticated behavior based
marketing to scale the business when your business is ready to do that.
So
enough talking let's open up the computer and I want to show you the
inside of GetResponse and how we can build this lead generation funnel. This
is the inside of your GetResponse account. You can see up at the top here
all the different elements: contacts, email-marketing, automation, landing pages, webinars, forms and surveys, CRM and this last one AutoFunnel is the one we'll be
opening up. I think you'll see through this process it's a very easy platform
to use. Click on the blue button that says "Create funnel". The first step here
is to give our funnel a name. We'll call this the coaches lead generation funnel.
And we can choose to sell a product, promote a webinar or in this case just
create a campaign to build a community.
You'll see that there are two main
components here: we need a signup page and we need an email. So if we click
"create a signup page", this is the place where you would build your opt-in
page. You see here that there are a lot of templates that you can choose from so
you don't have to build it from scratch. You can just choose one that you like
and adjust for your details and you can see right here we've actually created a
template specifically for coaches. So let's name this template "coaches lead
generation opt-in page". You'll see monster is loading our
template making sure all the places are going where they need to go. Now the
reason we created this template as well as several others specifically for
coaches is because coaching is a different kind of product.
You can't just
follow a sales system or a marketing system that's designed for selling
marketing or selling real estate or selling t-shirts or any other non
coaching product and expect that it's going to work when we put our coaching
product in it. And let me tell you I learned that the hard way through a lot
of sweat, a lot of tears, a lot of money spent over the years.
I've put up
hundreds of opt-in pages and what I've noticed is that there are certain things
that you need to include when you're selling coaching programs that aren't
necessarily the same as any of these other non coaching products. Now you'll
see that it's easy to go in here and change any of these elements on the page
to match your specific details. You can switch the logo out here, upload your own
logo, you can click inside the headline and add your own new headline.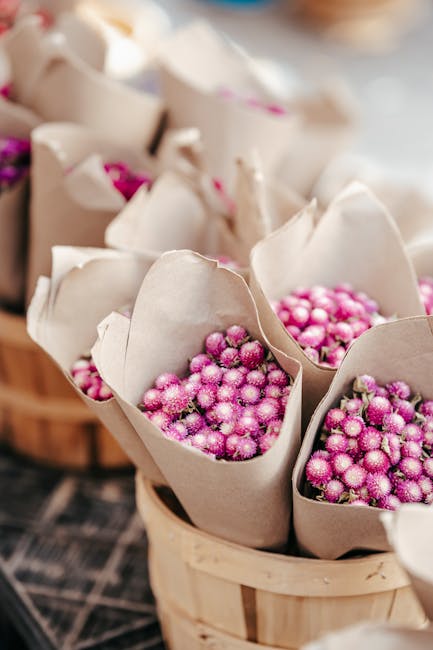 You can do
the same thing for the sub headline. You can move these boxes around if you'd
rather them be oriented a different way. Now I don't suggest you make any changes
to the design template unless there's a reason to. These elements and a lot of
the copy and the way they're presented have all been tested over years and
years and years. But if you want to make changes you certainly can.
So obviously you will add your details in here you'll change out these bullets
for your bullets and add your headshot, your bio, add your testimonials and
create a page that's unique to you. All these opt-in pages have a pop-up
form that you can edit if you like.
That's where when people go to close the
window an exit pop-up shows up you've probably seen those before. You can
change whatever the information is here if you like. Or if you don't want the
pop-up you can click the little trash can icon
to disable it. And this template also has a thank-you page that's already built
into it. It has congruent branding in terms of the way it looks. The font,
everything is going to match the energy that they just saw on the opt-in page.
And of course you can click in here and make any changes that you want.
So once
you have the opt-in page the way you like it,
you click next step. Now it gives us a chance to title the page if we want to.
Add "new page title". We change it there. We can add a new description. This would
be the description of the page for the search engines and there are several
other elements here that are beyond the scope of this particular video that has
to do with the settings of the page. We'll go down at the bottom and click
publish and now we'll see in the auto funnel diagram the landing page has been
published and you'll notice the second row shows up right beneath it this is
where get response will start to track your conversion data.
And now that we
have our opt-in page published the next step is to create an email. This email is
what's going to be sent to the prospects as soon as they opt-in on your page.
Let's say this is the "coaches lead generation welcome email". The subject is awesome. "Here's your free thing" and we'll send it
from the business email address. The next step will be to choose this email, just
like the opt-in page you have a lot of different templates to work from. We
created this template here specifically for coaches just like we did for the
opt-in page. One of the things I love about GetResponse in these templates
that we created specifically for coaches is that you'll notice everything is
congruent. The design is congruent, the font style – everything
matches.
So when they join your list what they visually saw on the opt-in page is
going to match what they see on the thank-you page which is also going to
match what they see in the email. Just like on the opt-in page you can click
into any of these elements and create new titles, new headlines, add in your
specific information. Now of course we want you to add in your information not
just your logo and change the names and photos. But you also want to add in your
unique personality that's one of the things that's so critical in the
coaching world is that people feel your energy, they can grow to trust you, grow
to like you, know you and your style a lot more. So once you have the email the
way you like it, we click on next step and the email has now been loaded into
the lead generation funnel.
Again you'll see the percentages show up here and GetResponse will start to track that data as well. Down at the very bottom you are
now set up to track your list growth and that's it! You're done with the lead
generation funnel. Now the focus is how many people can you get on that opt-in
page. Once you have visitors on the opt-in page, GetResponse will start to
collect the data and now we can take a look at the percentages, we can start to
change variables and optimize this whole process. So you get more people
downloading your lead magnet, getting into your community, consuming your
information, learning more about what you have to teach and ultimately these
people will become customers. Now how to do all that is information for future
videos but you now have the foundational components that you need to build a lead
generation campaign inside GetResponse As I told you I highly recommend this
platform for coaches. You can get a free trial just by clicking the link down
below in the description of this video.
If you like the content here then like
this video, share it with other people. If you like make sure you're subscribe
to the channel and click the little bell icon, so whenever we publish something
you get a notification. If you have any questions at all about what we talked
about here or anything related to building your business –
comment down below. Either myself or somebody on my team we'll get back to
you ASAP and I look forward to coming to you in other videos to help you build
your Coaching Empire. Let's see how many lives we can change out there with the
information that you have to share with people. I'll talk to you soon..