What's up, guys! Anatolii is here. Today, I want to talk with you about link
building or how you can get high quality links for your website or mentions. And we will discuss about off-page SEO. I know that marketers hate this topic because
it's so tough to get links today because of the level of competition. But in this video, I want to share with you
some techniques that work perfectly fine. I found them online. And you will know exactly how you can promote
your website on Google. Watch this video until the end, and you will
know exactly what you need to do with your marketing campaigns to get this organic reach. Stay tuned. The best part is coming. Please, please, please, subscribe to my channel
and like this video and click the notification tick because you will know about new videos
on this channel. It helps me to grow and create new awesome
videos. Okay, let's dive in this topic. I'm sharing my screen. You can start from this page, it's my website
where I reviewed all online tools. Not all, but a lot of awesome tools that I
use myself.
And here, on the left side, you can click
the filter Link Building and you will find a bunch of tools that you need to use with
your link building campaigns or to get mentions online because tools can help to save your
time and money. Because if you provide all job manually, I'm
not sure that you can go far away from your benchmark. Okay. And, yep, just choose tools that you like
more, you can check out their ratings, descriptions, prices.
And I want to share another page from "backlinko.com"
I think everyone needs to read this blog. It's awesome, because only high-quality content,
only valuable information are in Brian Dean's blog. I see a new The Definitive Guide about backlinks,
social signals, the parameter E-A-T, branded searches, online reputation signals, lots
more. Okay, let's dive in. And in the first step, you can read about
off-page SEO and what does it mean, because someone thinks it's only to get links, but
it's not always the case. Or even mentions, when someone is talking
about your company on forums, on social media. It helps to grow. And Google analyzes these mentions online
and positive reputation or anything else can help you to grow. And Brian Dean highlights all of this in this
topic.
And you can read that links are still important. I don't know exactly what number it's on in
the essential ranking factors, but some SEOs believe it's the second place, others believe
it's in place number five, it depends. Perhaps… Everything today, it depends. And yep, just read some information that is
essential today to earn links online. And you can see that Brian highlights some
information about on-page SEO, it's essential. And after this, he decided to move with off-page
SEO. And here, he recommends Ahrefs. I use this tool as well. Yep, just use it to find link opportunities. For example, you can insert your competitors
and check out their links.
For example, let me open my Ahrefs and I will
show you exactly. For example, we can check out even 'backlinko.com'
I think that he has a lot of links on his blog. Oh, something happened with my account. I don't know, I can't login on Ahrefs. I don't know. You have been signed out because your account
is logged in on a different device. Okay, perhaps someone from my team uses Ahrefs
right now. That's okay. Just use this tool, it's awesome. You can use SEMrush or any other tools, but
Ahrefs has a big data of links from your competitors. Just submit their domains and you will find
a lot of link opportunities. And the second thing what you need to do is
to find emails, how you can reach out to bloggers, journalists, or webmasters owners who have
link to other websites.
For example, if you find link opportunities,
you need to contact the owners of these websites, and yep, just use outreach from my list of
tools. You can find some tools that provide outreach
as well, use them. BuzzStream, I use BuzzStream. Many people use Pitchbox, it depends. And it's essential to personalize your emails
because I know that many websites still sell some templates, but people hate to get templates,
they don't want to get templates. It's essential to personalize as maximum as
possible. For example, you can have template and personalize
for each recipient, and Brian Dean explains this in this article. And the second point that he wants to tell
about broken content link building. you can use Ahrefs at that point. For example, go to Content Explorer and choose
the filter Broken Links. And we see a screenshot, 'Only broken' and
find some link opportunities by using your keywords. And after this, you can reach out to site
owners to get these backlinks. Okay, Double Down On Long-Form Content. I love it because Brian Dean provides a study
that long-form content gets 77% more links, more information, more details, people love
it, and it helps to get more links.
That's why today it's essential to provide
some long guides, long content that replies to all questions. It doesn't mean that you need to extend your
text with some useless information. Of course not, just find something interesting
and unique and provide in your blog post. Spend more time, you know, for example, I
usually spend a few days to write just one piece of blog post because I need to gather
information, to analyze my competitors, to think what I can bring new, because if you
write just common topics or you rewrite others, you can't get results, nobody will link to
your blog post. It's essential to bring something new. And the second strategy, Guest Posting. People love this strategy. You can reach out other bloggers and ask them
that you can create some guest posts. Don't order some mediocre stuff, low quality,
because good bloggers will deny your request and you don't need to have some links from
low quality blogs. It's better to write a few blog posts for
authority resources rather than trying to cover a lot of just low-level domains, and
it's essential to bring something new, unique.
If you want to find writers, it's better to
find other bloggers who can write guest posts for you, and yeah, pay money for this or do
it yourself. That's okay. That's normal. Okay. Chapter number three, Generate Brand Signals. And what does it mean? You know, today, it's essential to work with
your brand name as well. If people are not searching for your brand
name, Google will not rank your website because Google want to share websites that people
know them because they usually click on these websites more and it's essential to work with
your brand name. Don't think only about getting organic reach
without your brand name, build it. For example, I usually do it on LinkedIn,
on YouTube, for example, you watch my video.
And if someone is interested about me, they
type on Google SEO Tools TV, and they can find my website. Yep, just work with brand mentions. And you can see that Brian Dean invests time
on YouTube. That's okay, you know, and yeah, he's a big
authority, he gets a lot of views on YouTube. And I think he's unique even to provide this
stuff, and he doesn't have a bunch of videos, but he has a lot of followers there. Okay, and he shares the information that more
people searching YouTube, more people mentioning his blog on Google. Yeah, it's related to each other. Set Up Brand Tracking.
You know, I found another article from MOZ.com,
where David Farkas shares his tips how you can set up brand mentions by using Google
Alerts. You can see this tool. And he explains that you need to use some
brackets and commas. Give me a few seconds, I need to find it. Include quotation marks around your keyword,
for example, go to Google Alerts for example, if you type for example, seo guide… Oh, you can see that, what Google Alerts found. And if you use some symbols, you can see that
you can get much better results. That's it. And MOZ.com explains how you need to use Google
Alerts, even you can add some words, and yep, to get much better results. Perhaps 'seo guide' not the best example. We can use 'weight loss' for example, and
you can see a lot of stuff.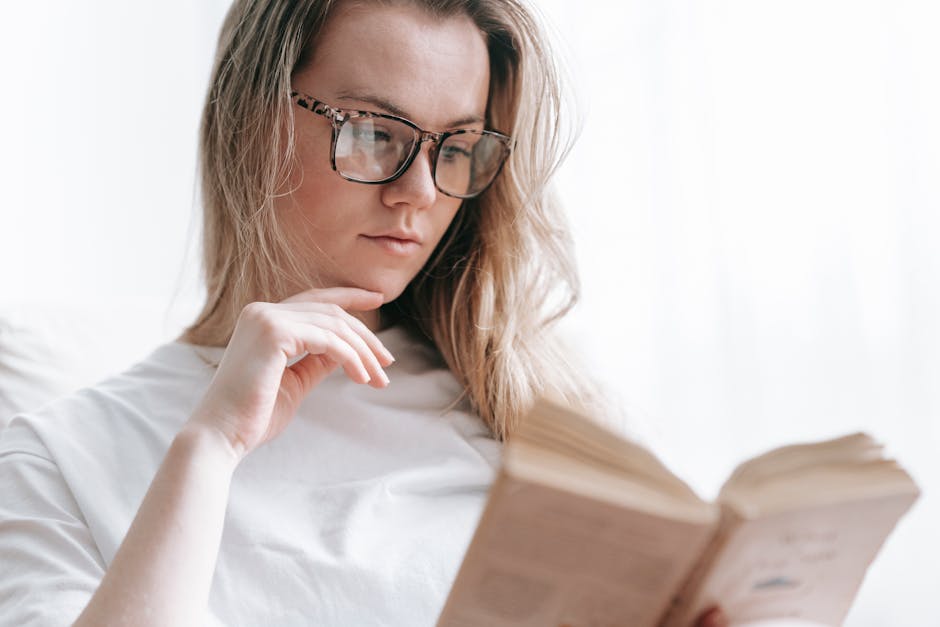 And if you want to take away something, just
use additional word here, 'weight loss supplement', and you can get much better results, where
you can submit this alerts or just use your brand name, for example, we can type 'backlinko.com'
And, for example, I think Brian Dean uses this tool to get information about mentions,
about his domain name. And Brian Dean explains that he uses BuzzSumo. That's, okay. You can use BuzzSumo, you can use Ahrefs,
you can use Google Alerts. It's up to you. Or you can use even all of them. You know, that's great to get these mentions.
Improve Expertise, Authority and Trustworthiness. What does it mean? For example, if you open my website, you can
find that I submit a lot of information about me; my name, my personal photos. If you open Home Page, you can see it as well;
my photo. And go to my blog, you will find the same,
a lot of photos. You know, it's essential today to show your
face because people want to work with human. They don't want to cooperate with ghosts or
brand. For example, I usually spend a lot of time
on LinkedIn, where I submit a lot of information. And yep, it helps me to grow. Today, I have over 15,000 followers on LinkedIn,
and yep, it increases my parameter E-A-T. And people want to find some social proof
that you exist, that you know your topic, that's why I provide a lot of information
on LinkedIn.
You can choose your social media, for example,
Twitter, Facebook, Instagram, it's up to you, but cover one social media and provide a lot
of information about you. And Brian highlights it, and that you need
to do it. Choose your social media. I just want to recommend you, use only one
social media. Don't try to cover all of them. If you have resources, for example, a few
experts for different social media, why not? Yeah, you can give them. But if you're alone, it's better to cover
just one topic and you'll get a lot more results. Okay, go next…. Because you know, when I tried to promote
on Facebook, Instagram and on LinkedIn, I usually got 50 followers a day. Today, I can get 300 followers just only on
LinkedIn because I don't waste my time with other social medias. Yeah, I know that I will jump to other social
media as well, but today, when I have limited resources, I just pay attention to one social
media, and it helps me to grow faster.
Get Positive Reviews Online. Why not? Brian Dean highlights this, that you need
to work with your customers, and if your customers are satisfied, ask them to put review about
you to Google My Business or any other places. It helps you to highlight that you have this
positive reputation and improve the E-A-T parameter. Okay, Bonus Off-Page SEO Techniques. Just check it out. Use Press Release Distribution. Why not? Just use some paid tools. Yeah, there are a bunch of free tools as well,
but paid tools provide a lot more features. And send your email to many different websites. Yeah, why not? You can get some links as well. Participate In Roundup Posts. I love it. Just find the list of resources that use this
roundup posts, and if you have some linkable content that are suitable for this blog post,
just reach out to the owner and ask him or her to submit your information about you.
Yep, it works. Get Interviewed. I know that Brian Dean takes part in many
audio podcasts, and this podcast shares Backlinko to Brian Dean, and it helps him to grow. Even he highlights that if podcast doesn't
submit a link, people can type your name on Google to find more about you, and yep, it
helps to grow as well. Okay, awesome article. I recommend you to read this article.
I will submit the link in the description
below. And we see that we have a few cases study
about using off-pages SEO, different techniques. And I want to resume everything that I've
told that is essential to focus your attention on one technique. Don't try to cover all of them. Choose one that works much better for you. When you get results, after this, you can
extend to another one, to cover more techniques. Because some people that use guest posting
or skyscraper technique or many other techniques, they usually bring better results when they
focus on one link building technique. Okay, this article was published in 'Ahrefs.com'
I love their blog. Joshua Hardwick is author of this article. Yeah, he's great author. And what you can find here, "9 Easy Link Building
Strategies (That Anyone Can Use)". And what I like in this article that you can
get a bunch of information, detailed information, how you can provide link building, outreach,
and of course, Ahrefs uses examples with their tool, you can use others other tools as well,
but Ahrefs has a great tool, why not? And you can find some other information on
how you can set up in the correct way your link building campaigns.
And you can see that everything starts from
outreach. It's better to gather the list of emails from
websites where you want to submit your links. The second step is to find owners or webmasters
who provide content for these websites and reach out to them if you have some linkable
content. The second, Guest blogging. We discussed this strategy when we saw Brian
Dean blog. Broken link building Unlinked mentions, Link
reclamation. Yep, that's great, Link reclamation. For example, if you lost some backlinks, you
can go to Ahrefs, find some links that you lost, and yep, to reach out owners, perhaps
you can fix it and get some links as well. Okay, Paid promotion for "linkable assets". For example, if you provide some linkable
content, spend some money on Facebook ads, or even Google ads by using remarketing, and
people can analyze your content, some bloggers can link to you. Yeah, it works.
For example, more people know about your content
that deserves links, yeah, that's great, you can use it. And you can see that Ahrefs uses Facebook,
I think so. Okay, let's go. Steal links from inferior web pages. Yep, many, many different techniques. You can learn all of them. Content repurposing & syndication. Community site link building. Yep, read all these techniques. I will submit the link in the description
below. And another article "Step 5: Get quality backlinks". And you can see, it's the same, Link insert
outreach and Guest posting.
What I like here is that you can submit not
only guest posts, you can submit your infographic or any other things. And why you need to check out this article? Because it explains about personalization,
how you need to write emails because if you use templates, 99% of all webmasters will
skip your emails because it's a template, they want to get something unique. And that's why you need to spend time to personalize
your email. Okay, I will submit the link to this article
in the description below. Okay guys, thanks for watching this video. Ask me any questions in the comments section. And write to me, please, where are you from,
I need to know how I can help you with your link building campaigns to lead you to the
right direction, you can even submit your website.
If you have some problem with link building,
I will help you. And see you next time. Cheers..