– Hey, in this video I'm going to show you my exact step-by-step
process for WordPress SEO. And this is the exact
process I've used to grow organic search traffic, by 784%, and then again by 478%. Now the good news is that anyone can get these results as long as you follow my
proven WordPress SEO process, and that's what I'm going
to show you in this video. So if you're excited about this video, please drop a comment
below saying WordPress and let's dive right in.
So, the first question you might have is why should you even use WordPress for SEO in the first place? Well, the reason is because WordPress has been proven to be the
best content management system for SEO performance. In fact, my team and I
studied 10,000 keywords to see what CMS is best for SEO. And we found that 45% of the ranking results
are using WordPress. So with that said, the first
action you need to take in the WordPress SEO process is to optimize your technical performance. So the three primary factors you wanna optimize your
WordPress website for are site loading speed, mobile experience and security,
through an SSL certificate.
Now, fortunately you can tackle
each of these very quickly. Let's start with site loading speed. So how you design your website
will depend on your budget. However, if you're trying to stay lean then I recommend using
a fast loading theme, like GeneratePress. And if you wanna take your website loading
speed to another level you may wanna consider using
Accelerated Mobile Pages or also known as AMP. And the two screenshots I showed you at the beginning of this video are from websites that
we moved to 100% AMP.
It works and mobile experience is only going to become even
more important in the future. That said, if you don't wanna use AMP, you need to A, use a fast loading theme that's responsive on all devices, and B, you need to minimize how many WordPress plugins
your website is using. But before you do anything, I recommend benchmarking
your current loading speed using Google's page speed insights tool, GTmetrix and even Pingdom.
Then from there at a bare minimum you'll need it caching plugin. I personally use WP Rocket but there are free options
like W3 Total Cache. So that said, one of the biggest factors for your website loading speed actually has nothing to do with WordPress. Instead, it has to do with
your web hosting provider. Some are simply way better than others as far as performance, and I've seen great results
from WP Engine and SiteGround. Now the good news is that
fixing website loading speed will often also result in
better mobile experience. So the next action is to make sure that A, you have an SSL certificate because Google claims
it's a ranking factor and Google Chrome will mark
your website as not secure if you don't have one, and B, you need to make sure that the SSL certificate
is set up correctly. I recommend using the
WordPress plugin Simple SSL. This will ensure that all
of your non-secure URLs are 301 redirecting to
the secured versions. And the next WordPress
plugin you need for SEO is none other than an SEO plugin. Now, there are some solid
options out there like Yoast, All in One SEO Pack and even RankMath.
Each has its pros and cons but ultimately it's a
matter of preference. I like using All in One SEO Pack because I prefer its raw user interface. But regardless of what plugin you use they all have very similar functionality. So, let me walk you through
the most important parts of these WordPress SEO plugins. So, the first thing you
need to do is make sure that you have a site map and each SEO plugin
will create one for you. I do recommend adding a link to the site map on a site-wide basis, so Google can crawl it, and then make sure that,
you know index anything that may cause duplicate content such as tags, date, archives,
and author archives.
And the last WordPress plugin I recommend for technical SEO, is
the Redirection plugin, and this is because this
makes redirects a breeze. So, now that your WordPress website is optimized for technical SEO performance it's time to talk about On-Page SEO. So at a bare minimum, any
page that is SEO driven should have the primary keyword phrase in the title, the URL, the first sentence and a couple of times
naturally throughout the copy. And you should also include
topically relevant variations of your primary phrase.
You can use tools like Answer
The Public to find ideas. Here's how to do it. So just go to answerthepublic.com and then you're just
gonna enter a broad phrase that's relevant to your vertical. So in this case, I'm just gonna go ahead
and enter bookkeeping and then Answer The
Public is gonna give you all kinds of keyword variations
that you could possibly use if you were targeting
the keyword bookkeeping, in this case, it's not usually
best to target head keywords but just to give you an
example of how this works, you just need to go ahead and you can go through each of these they will give you
slightly different results. But I like to click this data option and then you're able to just see all these different ideas that
are relevant to bookkeeping. And in fact, one thing you can do is you can actually download the CSV and then you can actually
run these keyword ideas through a tool like Ahrefs to see if there's any search volume.
And a lot of the time
you'll be able to find some uncompetitive keywords,
and believe it or not some of the keywords
won't have search volume but they might be a good idea to target because it means that the
tools haven't caught up with the search volume and it means that they're
probably lower competition and they'll be easy to rank for. So, in general you should be trying to
build topical relevance. So any opportunity where
you find to do that you should do it regardless of whether it has search volume or not, the key is just to prioritize keywords that do have search volume. Or you can use Ahrefs,
here's how to do it. So, all you need to do is just open up Ahref's keyword Explorer and then enter your topic or key word. And then what you can do, if you really wanna get
very specific about this I would recommend going
to the all keyword ideas. And then one thing I like to
do to find topics or ideas or keyword variations for
a particular keyword phrase is I like to use this include field.
And you can actually just add
the primary keyword in there. And then it's gonna show you
every single keyword variation that's relevant to that general topic. So in this case, obviously
we're gonna be getting a lot of different keywords
with different intents. And each of these will probably
require its own unique page, but this is still the process
that you would go for. If you were going after
a particular keyword you would be looking
through your defined ideas that do not require a separate page because the intent is exactly the same. So, you need to look through here look for things that are relevant to the primary keyword
that you wanna go after. And this is a really
powerful way to build a ton of relevance on your page. And lastly, you can use Surfer to find keyword variations as well.
So, all you need to do is
just go right in the Surfer and then go to the Surfer analyzer tool, and then scroll down and
go to the keyword section. And you can look through here and see all the keyword variations that the competitors are using. In fact, these are the competitors that are actually ranking
for that primary phrase. So, Google is basically telling you that these are the exact topics
or keyword variations that you should be using in your content if you're going after
this particular keyword. So, to me this is the most accurate way to add keyword variations to your content, but you can use tools like I showed you like Answer The Public, Ahrefs, but Surfer is definitely a streamlined way to add keyword variations to your content that still
have the same intent, so you don't need to create
a separate page for them. So speaking of Surfer I recommend running your target keyword through their SERP Analyzer tool, and then optimizing your pages based on their recommendations.
And we've seen direct ranking improvements from simply following
Surfer's recommendations and doing nothing else. So, after you've
completed your On-Page SEO I recommend looking for opportunities to build internal links. So just go to your post section and search your primary
keyword to find relevant posts, then find or create
opportunities on those posts for internally linking
to your target page. And I recommend using an
exact match anchor text to get the best effects. And one other thing you can do to improve your site architecture is to create what I call a resource page. For example, take a look
at my Learn SEO page, the goal of this page isn't
to rank for Learn SEO, although I wouldn't mind,
the goal is to make it easier for Google to crawl
important pages on my site.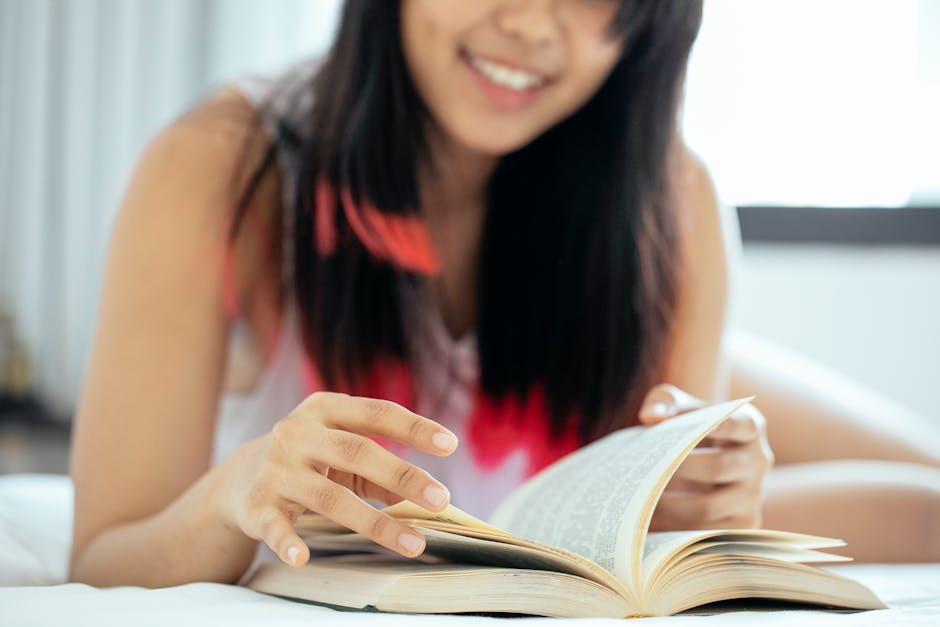 And you can also build backlinks
to these resource pages and it will drive link equity to your most important pages as well. So once you've created it, the page needs to be easily accessible. Ideally no more than
one to two clicks deep. And in the case of my website, it's sticky to the top of my blog feed. So if you wanna do the
same, go to your posts, click on Quick Edit and
select, Make This Post Sticky. And if you have a big
website, you may wanna start by exporting all of your URLs, and then running a
batch analysis on Ahrefs to see which pages have
the most backlinks. You can then prioritize these pages for internal linking opportunities. So, here's how to go through this process with Screaming Frog and Ahrefs. So, just open up Screaming Frog, and the first thing you wanna do is actually go to the API
section and then go to Ahrefs.
And then once the API is connected go ahead and enter your target domain. And then once the analysis is complete go ahead and just export. So I would just like to
paste all of the data into a Google sheet, and
then once it's pasted I will go ahead and freeze this row. So we're just gonna scroll over and we're gonna go to the section that the Ahref's API pulled for us so we can see the referring domains for each individual page.
So, one thing I'd like to do is I'll go ahead and just go ahead and take care of all of these rows, and get them out of here. So now I'll just add a filter and then we'll filter this from Z to A, so then we can see what pages
have the most authority. And these are the pages where we wanna try to
add some internal links to other pages on the site. And one other thing you can
do outside of prioritizing these pages for internal linking purposes, you can actually expand this back out.
And one thing that I
always have my team do is we go over here and we look at the crawl
depth, which is very important. And typically, if there are any pages that are below three or four clicks deep we'll wanna prioritize those pages in the site architecture, but that's not all, we also
wanna look at the inlinks and this is basically the
amount of internal links going to these pages. So you can actually do unique inlinks and we'll sort this, we'll
actually start this from A to Z and we're gonna look at the pages that have very little internal links. So, go ahead and hide these and we'll scroll over
and then we'll make sure that this is only for indexable pages. So, then last thing we're gonna do here is we're gonna clear all these out. We're only going to pick pages that are actually content driven. So, now we can see what pages don't have a ton of internal links.
So in this case, this page here only has about two unique
internal links going to it. So, if this was an
important page on their site then we wanna look for more opportunities to internally link to it. To drive more link equity to this page, and to build its authority,
and most importantly give Google another
opportunity to crawl this page, give it another pathway, so it can crawl and index it better. So, adding more internal
links is super important and I always recommend prioritizing pages that have high authority,
which I just showed you. But also prioritize pages that just aren't getting
a lot of love at all. And if you feel like these pages don't deserve a lot of love, then that's a different discussion, that would mean that maybe you need to run a content audit to see if some of these pages are even worth keeping anymore.
For example, a page that's from 2018, you may wanna have a discussion about whether that page
is still relevant today. So that's when a content
audit comes into play but that's a topic of another video. All right? So, I've outlined some
WordPress SEO basics but what do you do if you've
done everything I've mentioned and you're still not
getting better rankings and more traffic? Well, first let me say this, just simply using WordPress
as a content management system is not going to make your
website and SEO success story.
You need to go through
the complete SEO process regardless of what CMS you're using. And in most cases if you're not
getting the results you want it's for the following reasons. Number one, you're targeting
the wrong keywords. This is by far the most
common issue I find. Newbie SEO's find keywords
with search volume and think it's an awesome opportunity but this is a huge mistake. You should never target a keyword unless it's gone through
a qualification process. In short, you need to find keywords that your website is
capable of ranking for given its current state.
Now, I have some training below this video that will show you how
to qualify your keywords. Number two, your SEO content
creation process is broken. So maybe you've identified
some qualified keywords, but more than likely, you're not attacking those
keywords the right way. Now I do have several videos on my channel about SEO content creation, but here are a couple quick tips. Number one, always create
an SEO content brief, and an SEO content brief is a
roadmap for achieving success. So, a strong SEO content brief will have the target keyword count, the search intent for the
keyword, keyword variations, and even some type of keyword valuation.
So if you wanna use the
proven SEO content brief that my company uses, I'll have a link below this
video where you can get it. Number two, eliminate
keyword cannibalization. You shouldn't target the same
keyword across multiple pages. And sometimes eliminating the single issue can skyrocket your performance and you can use Screaming
Frog to find instances of keyword cannibalization. Number three, build
more topical relevance.
Now, while you shouldn't target the same keyword across multiple pages, you should target keywords
that are closely related. For example, if you were
targeting baseball cleats you would also wanna
target Nike baseball cleats Under Armour baseball cleats or Nike versus Under
Armour baseball cleats. And this builds topical relevance which will likely improve the performance for all the relevant pages. All right, so now the third reason why you're likely not getting SEO results is because you haven't acquired
enough quality backlinks. Backlinks are the fuel on the SEO fire. And the truth is, you can
nail all of these other steps but without backlinks,
you're going to struggle. Now, I won't dive into link building here because I have countless
videos on my channel and I'll link them below.
But with that said, the
best link building strategy is going to be content-centric. In short, you need to create something of real value and promote it. And I know it sounds simplistic but the best strategies often are. Now, one thing you can do is simply throw your
competitor's domain into Ahrefs, go to Best Buy links and see
the exact topics or pages that have acquired the most backlinks. You can then target the same topics but create something different and better, then just reach out to
all the websites that link to their content, and see if
you can score a link as well. So, that is how to do WordPress SEO. Truth is, the SEO process is the same regardless of what CMS you're using. Simply using WordPress or
installing an SEO plugin won't get you better SEO results.
You need to go through a
proven SEO process every time. Now, I'll share more videos soon about the process I personally use to rank in the most competitive
verticals like legal, health and B2B. But with that said, if you liked
this video, please like it, subscribe to my channel
and leave a comment below if you have any questions at all. Thank you so much for watching and I'll see you in the next video..